Welcome to Our Company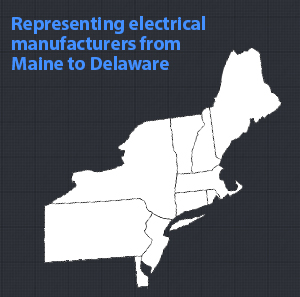 RCR Associates, LLC., is a dynamic and aggressive electrical manufacturers' representative agency, established in 2005. By driving sales and services through distributor, contractor and end user relationships, we meet our manufacturer's goals of incremental sales growth, increasing market share and improved profitability, while enhancing customer service to maintain and increase discretionary business through our distribution partners. Our corporate offices are strategically located in nearby Warren Township, New Jersey to effectively market electrical products, and provide technical support throughout the New York City, Long Island and Northern New Jersey region.
At Your Service !
Our relationships with various manufacturers allows us to offer the highest quality equipment and services. We work with the following companies:
Prysmian Group | Draka Cableteq – Technical, engineering and sales support for medium voltage, low voltage, transit and signal cable systems including cable accessories.
Clear-Vu – LED lighting solutions for industrial and commercial applications, including cost saving temporary lighting for job sites.
Long Island Coatings – WBE/DBE certified manufacturer of NYC/Station coated pipes for NYCTA, offering additional services for painting, rust inhibitors, graffiti and roof coatings.
TOPAZ – Manufacturer of electrical products, including BMX connectors, GRC and EMT pipe, Hot dipped galvanized and aluminum fittings. Providing engineering consulting services for the New York, New Jersey and Pennsylvania commercial and transit markets.
Thompson Brown Inc – Electrical prefabrication assembly company.
EXM. Manufacturer of custom enclosures and cabinets serving the electrical industry for 40 years.
United – United Fiberglass offers a wide range of quality fiberglass reinforced pipe.
Phoenix – Manufacturer of aluminum and stainless steel strut accessories, fittings and supports.